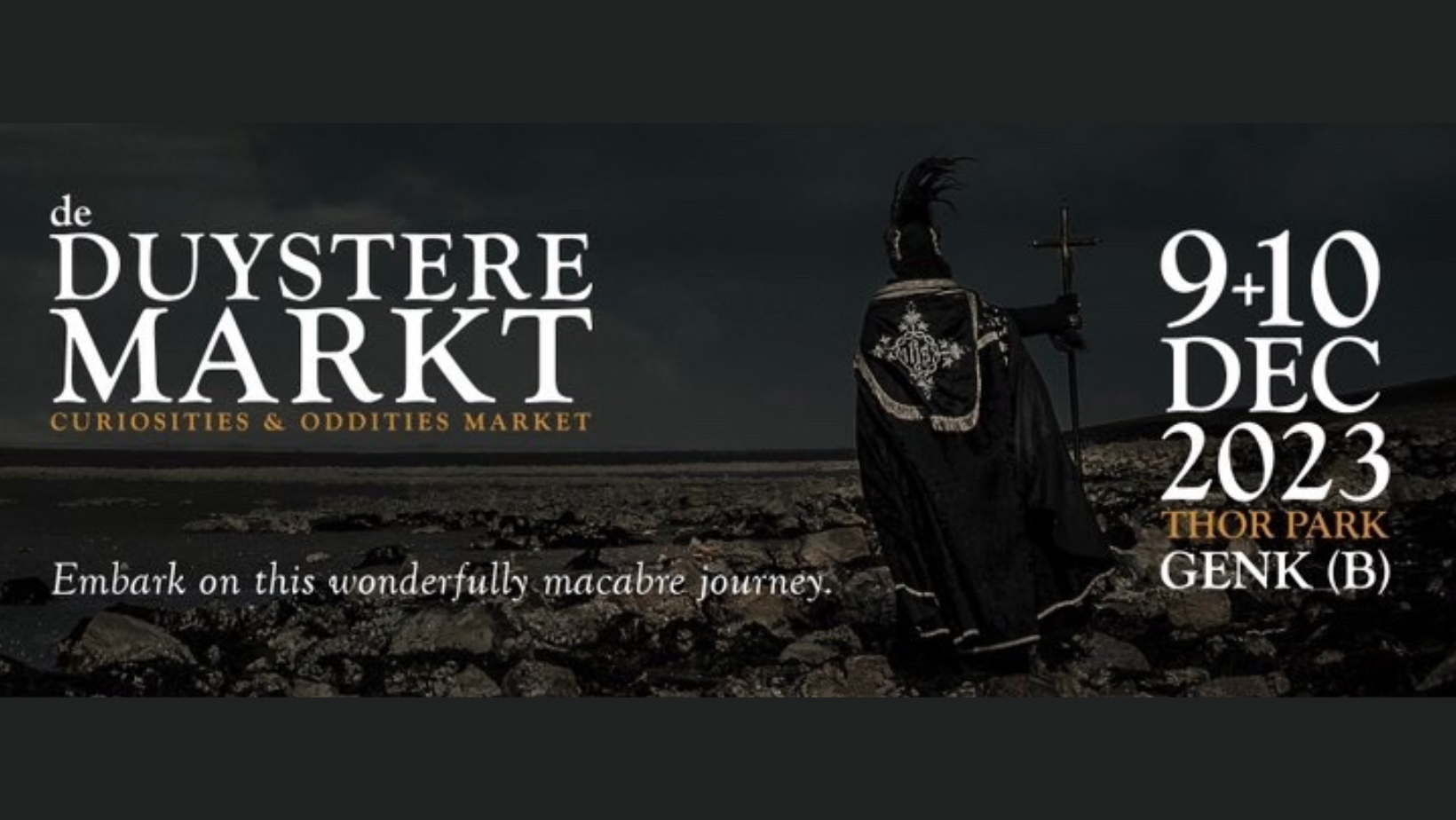 De Duystere Markt
Ayame Designs will be back at De Duystere Markt in Genk!
De Duystere Markt is the first expo in Europe specialised in curiosities and oddities. If you're interested in dark art, photography, skulls, taxidermy, handcrafted decoration, jewellery, etc, De Duystere Markt is the place to be.
Only 2 weeks before Christmas makes the market the appropriate place to buy some Christmas presents.
There will be side entertainments during the whole weekend. There will be live performances on Saturday (La Muerte) and on Sunday (Serpents Oath), sideshows, a dark exhibition, workshops, a photobooth and more!
OPENING HOURS:
Saturday: 14:00 – 22:00
Sunday: 10:00 – 18:00